Increase your Chances of getting that Dream Job in a French-speaking country!
Easily get French translations of CVs, cover letters and other documents.
Out experts are specialists in the professional translation of application documents into French. Here's why it is safe to leave the translation of these documents in our hands.
Money-back guarantee. If you are not completely satisfied, you get a full refund!
All translations undergo a comprehensive process with several review stages.
We operate with vast databases of specialist terms for different sectors.
If you are interested in getting the best possible result, ask about the following additional services:
Professional cover letter creation (general or job-specific)
Professional CV redesign (for specific target market)
LinkedIn profile translation
One-on-one job interview preparation sessions via video call
Click here for more information about our Additional Services.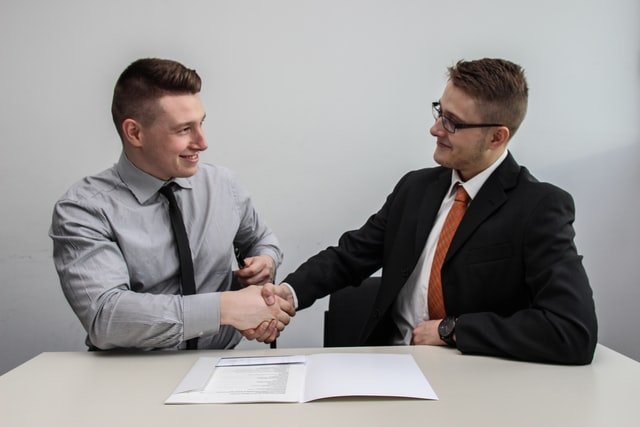 Translation Languages
Below you find a list of the most commonly requested languages for our Translation Services.
For any other language not in this list, just contact our team.
German, English, Spanish, French, Italian, Norwegian, Arabic, Chinese, Japanese, Romanian, Portuguese, Polish, Swedish, Finnish, Thai, Russian, Greek
...and many others
How it Works
Four simple steps to receive your French CV and cover letter.
1. Request quote
Request your invididual quote and send us your documents.
2. Receive quote
Within 24 hours you will receive a personalized quote.
3. Approve quote
If you approve the quote we'll get to work right away.
4. Receive translation
Soon you will receive your professionally translated documents!
Happy clients
Not to brag, but... our customers rate us with a 5-star rating on average.
These are some of our Google reviews.
After a few bad experiences with translations, I was a bit skeptic and worried about the final result of my English to Spanish translation. The service was very fair priced and super fast. The quality is superb. You may ask: how do you know that the quality is superb, if you are not a Spanish speake...

Read More

After moving to Austria and only having a basic knowledge of the German language. I used the services of G.Brunner Translation to translate my CV. I was very pleased with the results, I was concerned that maybe some of the technical content of my CV may be translated incorrectly but after verificati...

Read More
Frequently asked questions
Any questions? Chances are, you will find the answer below.
Find out more?
Do you want to receive your personal quote the translation of your CV (and optionally, your cover letter)?
Still have Questions?
Do you still have questions now about your CV / cover letter translation? Just get in touch with our team!